An iMortgage Canada mortgage broker works for you, and has access to numerous options, which can ensure that you get the best rate with choices that work for your individual needs.
Trained & Dedicated Professionals
A mortgage broker is a trained professional dedicated to the mortgage business only. With access to many financial institutions, they are capable of choosing the mortgage solution that is best for your particular situation.
They do the shopping and negotiating on your behalf, rather than you having to spend your valuable time applying at several different lenders. As well, since each application you make affects your credit score, and a broker can use the same credit report for many lenders, the use of their services ensures your credit score is not jeopardized.
In contrast, banks can offer only one product solution: their own. So, whether it is the best deal for you or not, it is the deal you will get when you bring your business to such institutions.
The Best Product & Rate
While the interest rate is an important part of your home financing, there are many other factors that are equally important and which may save you in the long term. For example, you have no choice when it comes to terms and conditions when dealing with a bank. However, a mortgage broker can offer you both, the best product and the best rate, a winning combination for you.
Convenient
Finally, a broker is flexible to meet with you at your convenience. They can also offer choice when it comes to insuring your mortgage through different insurers.
Best of all, our services are free to you, as we are paid by the lender, not by you. Connecting with us is easy and free, so it makes sense to find out what your options really are.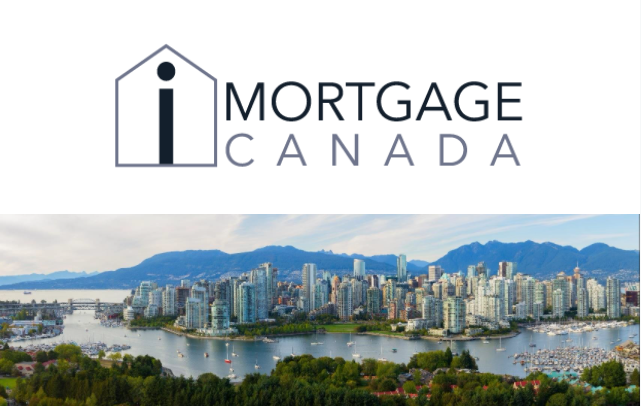 Through exceptional and unified support, we provide our customers with an easy, cost-effective and timesaving way to obtain a mortgage. We strive to be a better solution to big banks and large National mortgage broker chains. We are committed to establishing strong relationships with both clients and accredited lenders, in order to do the best for our clients' ongoing residential mortgage needs.
Our exceptional, unified style of mortgage brokering will be the obvious choice for anyone looking for mortgage financing, making stress-free, cost-effective mortgages the new normal. We want to be the #1 Mortgage Broker choice for good and bad credit homeowners in Canada.
Trust
In all our relationships in mortgage financing, TRUST is a fundamental key to our success, and invaluable to our company's prosperity. At iMortgage Canada, we all go the distance to earn your trust — we want your business today, tomorrow and down the road.
iMortgage Canada has adopted the following institutions and programs to ensure legal and corporate accountability:
Public information about licensing in British Columbia can be found at BCFSA 
Personal information protection guidelines provided by Equifax
Personal Information Protection and Electronic Documents Act PIPED
Privacy Policy
iMortgage Canada has a clear and concise Privacy Policy. Your personal information, mortgage application and email address are never sold for third-party uses.
Your personal information stays personal, and is only released to our approved lenders in order to complete your mortgage process. Legal Disclaimer
We are licensed under the name Joel Financial Consulting Inc. dba iMortgage Canada in BC
All our mortgage rates are based on an approved, qualified applicants and conditions do apply.
If you have any questions please contact us at (604)649-0419